In Part I, Andy Billingham told us about the History, the Crew and the Vision of his Flugtag entry. And he's back with more adventures from Team Para(dise) Glider Lost.
So here is Part II – The Build, the Bodies and the Brilliance

by Andy Billingham…
Part I had finished with me and my vision of flug-arific greatness. Now all I had to do was put it into action. Luckily Red Bull provide handy dandy entry forms for each team to fill in so that they can sketch out the crazed ideas and describe just how they are going to bring the design alive in front of 20,000 people. Some teams made videos, some teams made models, some teams enlisted the help trained professionals, but we didn't need such frivolity, we had an idea, and most importantly a tight deadline!
So the plans were drawn up, the designs sketched in intimate detail, and then promptly slipped into an A4 and sent on their merry way to Flugtag HQ.
And then the waiting… so much waiting…so much waiting, the pressure of knowing if we had been successful.
At work, my phone buzzed, I launched across the desk;
"Hello, Andy Billingham speaking"
"Hi Andy, I'm Tor from Red Bull Flugtag, and I'm pleased to tell you that from thousands of applications we have selected yours to be one of the 30 teams taking part on the 17th of July"
"WOOOOOOOOOOOOOOOOOOOOOOOOOOOOOOOOOO"
Ok, so maybe with hindsight, in a office of 100 people for a high street bank it may have not been the most appropriate thing to whoop loudly down the telephone, but hey, I was excited, so cut me some slack!
Now the realization set in, I had 6 weeks to build a craft that was capable not only of sustained flight but of amazing crowds of people. With nil engineering experience this was not going to be easy, but I had determination, stubbornness and a (probably misplaced) sense of self confidence, I also had one more thing…
 That's right, the good people had sent each of the teams a crate of red bull, and this was going help the process along nicely, or give me an embolism.
In anticipation of a hard build ahead I booked 2 weeks off work for the build, and armed with 50 metres of plumbing tubing, associated u-bends and joints, 5 square metres of hard board and 10 cans of expandable foam we set to work making our glider. As a bonus, I had managed to wrangle 2 days of labour from Chris to help with the progress.
For two days we drilled, sawed, sanding, foamed, carved and worked our behinds off getting as much done as possible. Based on the photos that were taken that day it seems that an inordinate amount of time was spent by Chris on Eve's boobies, but then, he is a perfectionist!
As we were very limited on tools it suddenly became apparent that using a garden step as a work bench is a sure fire way to lose a finger whilst trying to jigsaw some wood. Luckily we managed to leave with all our digits in tact. But also with so much left to do.
For the wing sections, I had managed to resurrect my sewing skills that had not been used in the 15 years since I had last used them at high school. It is not easy sewing wing material together, and trying to maintain a straight line whilst trying not to sew my fingers into the wing proved quite a challenge. I'm not too sure how aerodynamic the glider would be with a human dangling from one of the wings (profusely losing blood).
The final part of the build involved promotion and costumes, being captain much of this fell upon my shoulder, not a problem, I was becoming a dab-hand at being a seamstress, so was able to fashion the costumes easily, although I was a little worried how much my "God" costume could have been interpreted as a Ghandi costume…Luckily the addition of a big white beard helped with the differentiation.
We promoted the team using a number of methods, and top local illustrator Daniel Tarrant made us a series of stickers we could put all over town, as well as a poster advertising our team.
We have also created a series of youtube videos promoting the event, my particular favourite is our 1912 Public Information Broadcast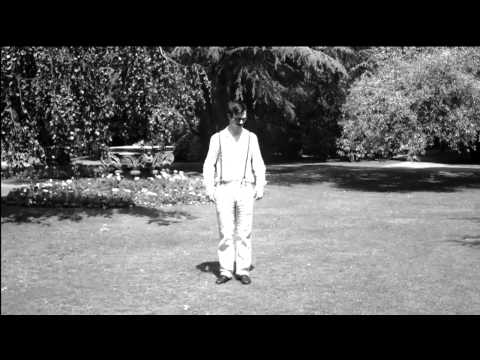 All that is left to do now is make the long trip up north and push ourselves off a 6m high pier, in the word of a particularly annoying Baltic mammal "Simplez"
Remember you can sign up for tickets before 7th July from the link below
To be continued… Red Bull Flugtag Part III – The Flight, the Fall, and the Fun.
Click on the following for more information about Red Bull's Flugtag via their website and facebook page, and Team Para(dise) Glider Lost via their blog and facebook page. And if you have an adventure that you've been on, or are planning and would like to share it with the love of it community, send us an email here.